Moving into March 2018, Linkfield Life Sciences embarks on its 3rd year of trading, marking a huge milestone for us as we are now a minority in the world of Recruitment start-up businesses, with only 20% of start-up recruitment agencies making it past their second year.
How did Linkfield Life Sciences come to be?
After working in the field of Regulatory Affairs recruitment for many years, I decided to leave the industry to try something new, I started working in the family business of engineering but after a short amount of time I realised I missed working in Life Sciences and how passionate I was about supporting an industry that is helping patients on a daily basis. I therefore decided to use this to motivate myself to start a new family business of my own, which is when I started the journey that lead to Linkfield Life Sciences.
My first step was to put together a business plan, this took some time and was all the better by accepting help from everyone who offered me support. The plan was quite extensive and allowed me to really narrow down what I wanted my new company to be. Looking back now, the vision for what I wanted Linkfield Life Sciences to be is still what we aim for 2 years on;
Linkfield Life Sciences should be known as "Experts in Regulatory Affairs Recruitment"
We will provide an up front and ethical service
Linkfield Life Sciences should be the company that people think of when they are considering expanding their Regulatory Affairs teams
People should be able to come to us for advice, whether its CV or Interview advice or even contract advice on a new position not through ourselves
Once the plan was together it was just a case of diving in, I put together a home office, bought myself a pc, signed up to some relevant software services and our first company phone. Although this was all a little daunting at first as I did not have any previous experience in running a company, I knew the field and had a clear vision of what I wanted to achieve. Now heading into my third year, I have gained a wealth of new experiences, learned a lot about running a company, I have a LOT more software, an extra full time member of staff, a few ad-hoc contract staff and an office dog.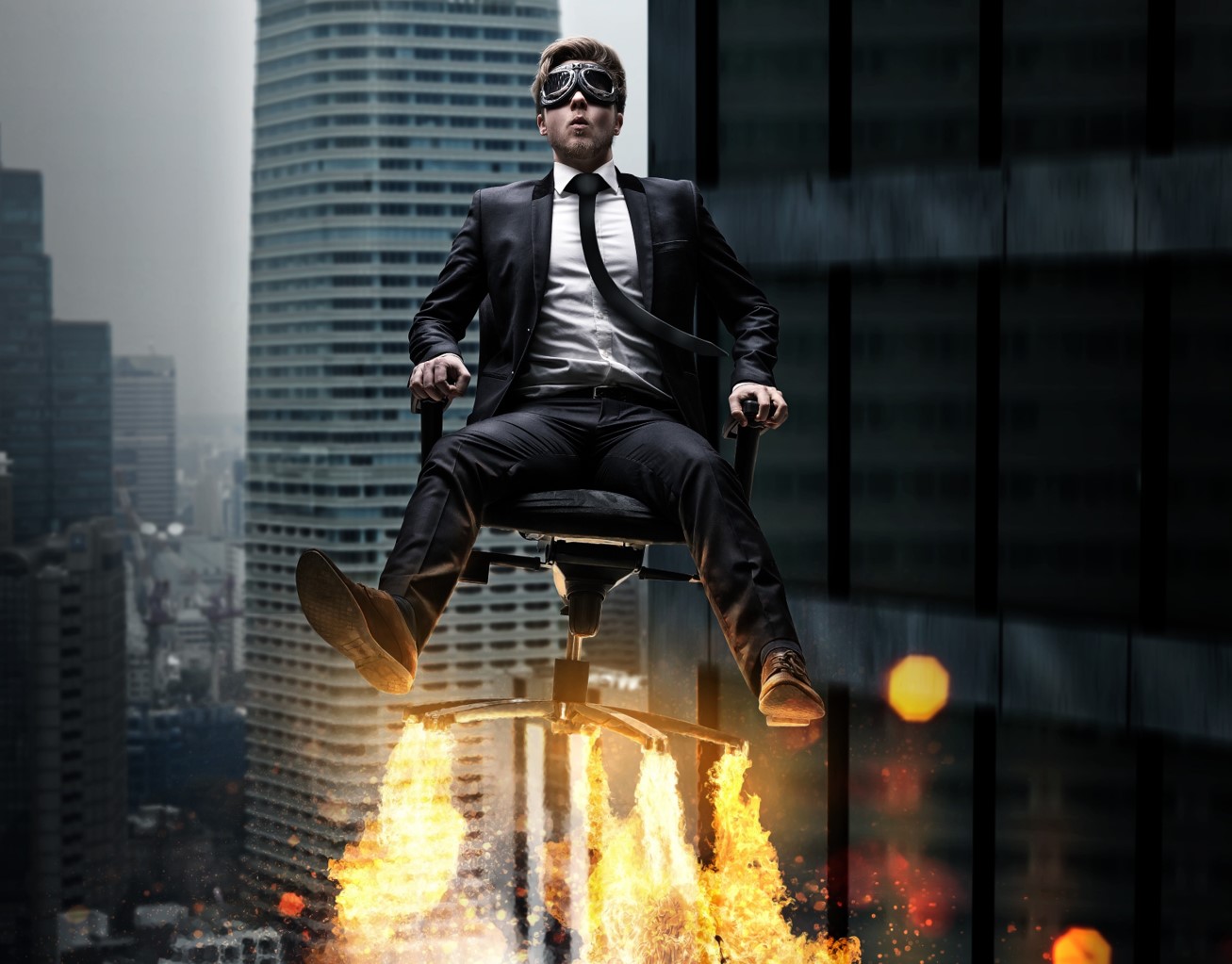 Year 1 vs Year 2
Year 1 Starting from scratch meant I could build Linkfied Life Sciences the way that I wanted to. With some help from willing friends and family I put together some marketing and launched our first website. This was critical in the beginning as we were a new name on the block and companies and candidates responded much better when they could read up about us.
Day one sat at the desk with no candidates or clients was a little daunting, but I started off by reaching out to my network and expanded from there. Through a small amount of luck and a supportive client I quickly achieved my first placement which then developed into building an entirely new Regulatory Affairs team for a new client, this all happened a lot sooner than I expected but was very welcome and really got the ball rolling.
The first year ended up being a very busy year, creating lots of new partnerships. Half way through the year I realised that I needed to focus purely on the recruitment so I hired my first member of staff to manage the operational side of the business. This freed me up greatly, allowing me to focus purely on what I do best and before I knew it was the end of the first year of Linkfield.
Year 2 was a very different year, after a successful first year we expanded our branding, we set up a new website with more capabilities, we attended events such as the TOPRA Symposium and invested in new internal systems.
We also experienced our first industry shakeup with the announcement of Brexit. I expected that this would have a big effect on the UK Regulatory Affairs industry and even with some of our European clients, especially with the EMA headquarters having to move from London. Up to the point of Brexit being confirmed we had been maintaining a steady increase in clients and positions but following the announcements, things changed, we were still signing up new clients but companies seemed to be hesitant to hire new staff, this went on until the end of 2017 when the EMA announced their move to Amsterdam. Once that announcement was made, things turned around very quickly with lots of our clients then opening up new positions, resulting in Linkfield having a busy end to the year.
What's next
Going into year 3, Linkfield Life Sciences is firmly on the map, we now have candidates and clients approaching us in full awareness of who we are and what we do, we have all of our new systems in place and I know exactly what I need to be doing to maintain and expand on this.
This coming year does feel like it is a bit of an unknown, with Brexit still underway we just cannot predict what will happen to shake things up again, as a company though, I feel that we are ready for anything that can be thrown at us. We have a well established customer base and can be even more agile in our approach to new customers or to any changes that will come to be.
natalie@linkfieldgroup.com
02071 835 059